Alexandra Wylie Tower Foundation
If you live in the Whitehall Park area, there's no way you will have missed the "Pink House". You may however have asked yourself what the purpose of the bubbling fountain, the beautiful rose petals and the silver Buddha actually is. Well, ask no more and read on...
The house belongs to Lindsey and Rob Wylie, who lived there with their daughter Alexandra until she tragically died of cancer in 2010, aged 17. Now, as well as being home to Lindsey and Rob, it is also the office of their charity, the Alexandra Wylie Tower Foundation and the peaceful Allie's Sanctuary, where you can treat yourself to massages, reflexology and much much more while supporting the charity.

The charity was founded as a creative and giving response to their grief after Alexandra's death. Allie was an exceptional person, who excelled in school as well as being a talented ice-skater and was passionate about helping others. Inspired by her generosity and vitality for life, Lindsey now runs the charity which supports disadvantaged young people in North London to find and follow their dreams.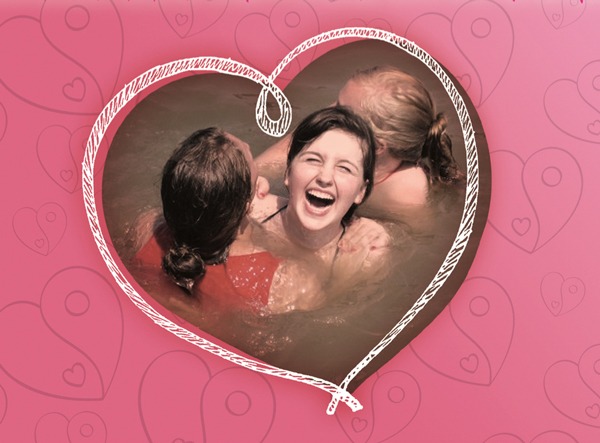 By working with schools and community groups in the local area, Lindsey identifies children and young people in need and supports them in a variety of ways from providing emergency provisions like food and clothes to funding extra-curricular activities to encourage the young people to reach their full potential.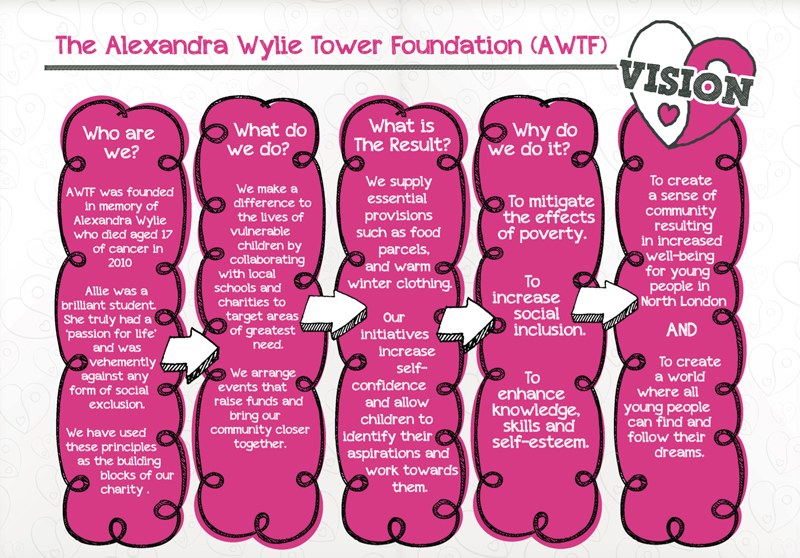 As long-term residents of the Whitehall Park area, Lindsey and Rob have built vast numbers of community connections for the charity. Whether it's organising public fundraising events in Waterlow park with sponsorship from local businesses, or raising the profile of the charity through community art events like the recent Living Advent Calendar, the Pink House and all that comes with it has most definitely become a hub in our area.