Let us know the local places you like, whether they're cafés, shops, walks, pubs, venues, etc. Share them with us at w-gen-enq.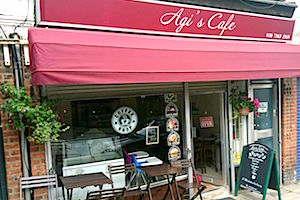 Filling the gap left by The Rosse Caffe, Agi's opened recently on Cressida Road. No reviews yet - send one in if you've been.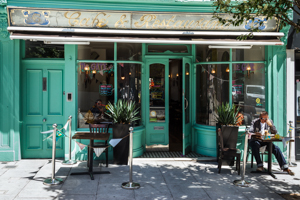 Fiona Geary is back at the Gate Café in the Archway Island. Specialising in breakfast, lunch and afternoon tea, the cafe offers delicious home cooked food, especially quiches, and a menu that changes daily.
Sit inside, at a pavement table or in the small back garden and enjoy the delicious fare served up with a smile. We held our
summer fundraising party
there and there were unanimous thumbs-up.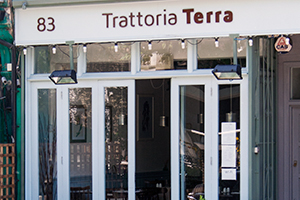 A new restaurant has opened on Hazellville Road where Milou's used to be. Our secretary Carl Quilliam says: "This new Italian restaurant is fantastic. It's run by a young Italian couple and has a small but original (and extremely tasty) menu. Even when it's not busy the friendliness of the staff helps create a warm and inviting atmosphere that makes you want to keep coming back."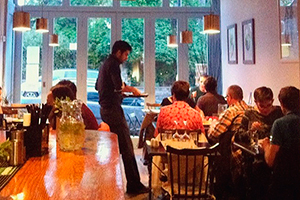 "It also does great Italian coffee for anyone who likes a decent caffeine fix. I highly recommend it and hope lots of WHPARA members will check it out and support this great local restaurant."
83 Hazelville Rd
London N19 3NB

020 7263 1292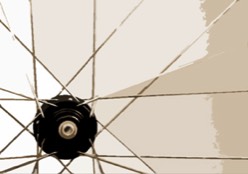 A new cycle café has opened on Holloway Road, at the corner of Marlborough Road. Called Spoke, it supports the noticeable growth in cycling around Archway. It's run by the same people as
Bread & Bean
café on Junction Road.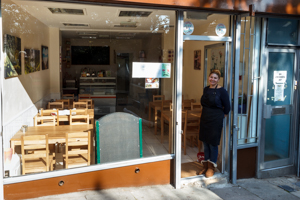 The Rosse Caffe opened recently in the void left by Mum Made in Cressida Road. The proprietor, Daniella, offers a range of Italian and other fare, as well as coffee from Napoli. When we visited we just had espresso and cappuccino, both good, but gastronomic groanings from the next table attested to the quality of the Full English. Let's hope the establishment does well.
Shock, horror! Mum Made closed suddenly this week (16th January, 2014). Murat has been in touch to say that he is embarking on a new venture in Brighton, and would like to thank everyone for their support over the months. Let's hope it's replaced by something equally as convivial, and of course we wish him the best of luck in Brighton.
Anyone interested in buying the business should contact Murat at
muratnasif@googlemail.com
.
You're probably aware that a café called Mum Made opened last year on Cressida Road, serving delicious-looking food and drinks from 7am until 5pm. The proprietor is Murat Nasif (pictured left) and, as you might have guessed, the food is all made by his mum. Murat also showcases the work of local artists on his walls, and this will change monthly. In the short time since, the café has become an integral part of our local community.