We're hoping that this page will soon be filled with interesting news from members about activities within the area. We're thinking bridge clubs, book clubs, film, walking groups, painting, music, photography, that sort of thing. If you're involved in an activity that you'd like to share, or looking for something in which to get involved, drop us a line at w-activity.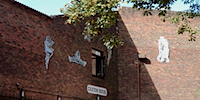 Caxton House
Daily activities for all ages ranging from archery to zumba, by way of kung-fu. Many sessions are free. See their
website
for timetable of activities, or contact
sue.collins@caxtonhouse.org
for bookings.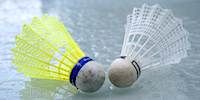 Badminton
Our very own Gloria Chandra runs an adult badminton session at St. Andrew's Church on a Monday evening. The earlier session for younger members has been discontinued due to lack of support, but could always be reinstated. Send her an gloria-bad for more information.
Where
St. Andrew's Church, Whitehall Park
When
Mondays 7.30-9.30pm
Contact
w-badminton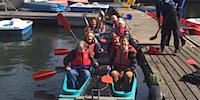 Free Boating
Islington Boat Club has launched free weekly sessions for over-50s. From 11am to 1pm every Tuesday the "Upperdeckers" club will offer a programme of sailing, kayaking, narrowboating, bellboating and powerboating. A full change of clothes including soft-soled shoes and a towel is all that is required. Instructors will provide everything else, including buoyancy aids. Sessions start at the club home by Regent's Canal.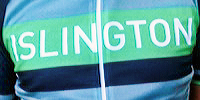 Islington Cycling Club
Sunday club rides are fun and friendly and there is a 'nobody gets left behind' policy, regrouping at all hills and turn points. They split into two groups, one goes a little further and a little faster. Meet at Whittington Park, Holloway Road entrance, for an 8.30am departure.
There are also regular Thursday (Nov-March) and Saturday (year round) rides, plus a number of ad hoc rides organised through the
online forum
. Anyone is welcome to join in as a guest on one of the weekly club rides.